I can drink Caffiene again! It has been roughly twelve years since I stopped drinking caffienated beverages because they were clearly doing me harm. In that time I have checked every couple of years to see if I could handle the Sleepsbane without headaches and muscle spasms, always finding that I could not, but always wondering if the problem was really more psychosomatic these days.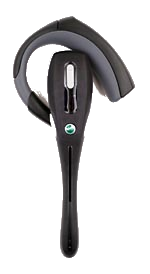 Now, with help from E, we did some rather more scientific tests, and I can confirm that it is largely psychological. I can handle at least one big cup of full-strength coffee per day without any ill effects beyond a slight tendency to talk too fast. 🙂
Speaking of E, she gave me my final birthday present yesterday: a bluetooth headset. It is most nifty. Now I can indeed walk around talking to myself and gesticularing like a wanker.
 I got my shiny new book from Amazon just a week or so ago, and I have been reading it on the train when brain-function allows: Time Management for Systems Administrators by Tom Limoncelli. It's an advice book, with all that that entails; you will find the rules in it obvious, even if you don't use them already, and sustained effort will be required in order to implement any of them. It's terribly specific… he says that the book isn't for programmers – they should have their own book. In fact, it is often so specific that one has to read between the lines to see that a specific (and inapplicable) example needs the reader to use their imagination and generalise it. Still, it has already given me a couple of answers thatI would never have reached on my own, e.g. Q: How important is it for me to get my various calendars and task lists consolidated? A: Very.
A full review will follow when I get to the end of it, along with some discussion of what impact it has had on my actual time management.
 Last night I took E to the Rock Kung restaurant in Glen Waverley and we ate gloriously: san choi bao, roast duck, roast pork and hokkien noodles among other things. It was impressively cheap, and very tasty.