Warning: The Following Blog Post May Contain Traces Of Hyperbole.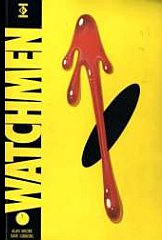 First, if you haven't read Watchmen, go, buy it, read it. It is one of the best things I've ever read, unquestionably the finest 'comic book' I've ever laid hands or eyes on.
Second, if you're not familiar with the recent work of Zack Snyder, I recommend 300. Note that this is also a treatment of a 'comic book'.
Third, and where I find myself descending repeatedly into cackling fits of demented fanboy anticipatory glee: Have you seen the trailer for Zack Snyder's Watchmen?
OMG! I find myself at a total loss to say anything coherent about it. No, wait, it's a fabulous example of a movie trailer: It's set to original music (not recycled O Fortuna or similar), they call it a teaser yet it introduces lots of central characters and some actual spoken lines. It manages to convey the scope in space and time of the plot, and it characterizes the mood and feel of the story fairly well.
But mostly, I keep watching it because it's full of fan-food eye-candy. Visible proof that some difficult bullets have been bitten, just right.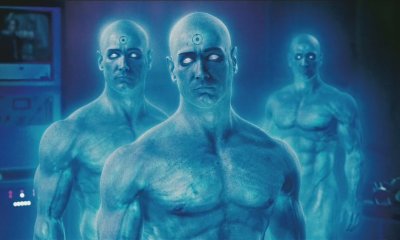 …now I just have to wait a year.
A YEAR??? AAAAAAAAAARGH!!