…Square millimeters, that is. 🙂
Courtesy of E and Lochaber Highland Estates, I can apparently now call myself a Scottish Laird!
It's odd, but until E bought me the right to do so, I can't clearly recall ever having wanted to fish for salmon in the river Spean. What was I thinking? I certainly do now.
This is my little bit here, to be specific: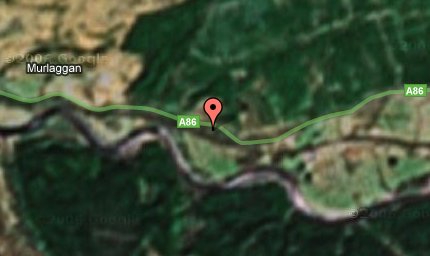 …just a convenient amount to stand in.